Tahiti, French Polynesia
Cruises from Tahiti depart year-round.
Tahiti is close to paradise, with its rugged mountains, lush rain forests and pristine beaches. Ships call at the capital city of Papeete, dropping passengers within steps of the main street, lined with cafes, bistros and shops. The most popular excursions include city tours with visits to the governor's mansion, the Museum of Tahiti and nature exhibits at Fisherman's Point. Island tours include Point Venus, the Arahoho blowhole, botanical gardens, the Fern Grotto and the temple at Arahurahu.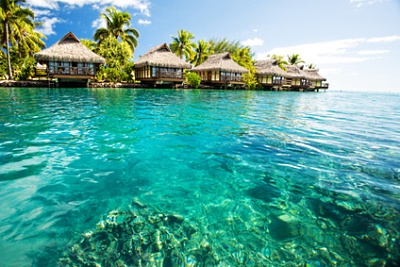 Language: French
Currency: CFP franc (XPF)
Tahiti, French Polynesia Weather
Jan
Feb
Mar
Apr
May
Jun
Jul
Aug
Sep
Oct
Nov
Dec
High
89
89
89
89
87
86
86
86
86
87
88
88
Low
72
72
72
72
70
69
68
68
69
70
71
72
Jan
Feb
Mar
Apr
May
Jun
Jul
Aug
Sep
Oct
Nov
Dec
High
32
32
32
32
31
30
30
30
30
31
31
31
Low
22
22
22
22
21
21
20
20
21
21
22
22
Jan
Feb
Mar
Apr
May
Jun
Jul
Aug
Sep
Oct
Nov
Dec
Inches
13
11
6
7
5
3
3
2
2
3
6
12
Centimeters
33
28
15
18
13
8
8
5
5
8
15
30
Jan
Feb
Mar
Apr
May
Jun
Jul
Aug
Sep
Oct
Nov
Dec
Days
17
16
13
14
12
9
8
6
6
9
14
17
Jan
Feb
Mar
Apr
May
Jun
Jul
Aug
Sep
Oct
Nov
Dec
Percent
80
80
81
82
81
82
80
81
79
78
79
80